Shop online to support PVPHS Athletics!
USE THE ABC LINK WHEN YOU SHOP AMAZON!
You say you missed the ABC Holiday Boutique? No problem, you can still help support athletics! Shop for the holidays with amazon.com by using the Athletic Booster Club link and your purchases will support our Panther athletes!
Click on the "SHOP. CONNECT. ENJOY" graphic with the amazon.com logo below, or at the bottom of this page, and the ABC will earn a percentage of all purchases. Remember to use the link each time you begin or return for checkout, in order for the donation to be made to the ABC!

Holiday Shopping Online with the Athletic Booster Club
NEW for this holiday season – Peninsula Athletics blankets (60″x80″ as pictured below) from the Athletic Booster Club!  Quantities are limited, so click here to order yours online today!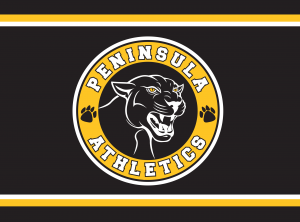 Purpose of the ABC
To financially support Peninsula High School's Athletic Program
To fund our athletic trainers
To pay for upgrades and maintenance of our sports' venues
To help our athletes be safe and competitive in their sport
To communicate our sports news to Peninsula parents through our website
To promote our teams and athletesABC Athletic Fact Sheet for Freshman Families [link to PDF]
ABC-Sponsored Events
September 18:  Back to School Night – come  meet members and find Panther merchandise at the ABC tables
September 19: The All-Sports Kick-off Party – all are welcome!
December 5 (Friday): Holiday Boutique – PVPHS in the Gym
January: Sports Presentations for 8th graders (held at Pen HS)
March 14: A Black & Gold Affaire
April 15 & 17: Information Sessions for Incoming Panther Families
May 2015: The Look Fashion Show
May 2015: The Athlete of the Year Award Banquet
Monthly meetings are held on the second Wednesday of each month at 7:00 PM in the College & Career Center (CCC). Everyone is welcome! Come join the "Club!"
Support Peninsula High Athletics when you shop at Amazon.com! 
Just click the icon to the left and shop. When you complete a purchase using Amazon from this ABC link, part of the sales will be donated to the Athletic Booster Club!  [Important Note: In the event that you leave the Amazon website before completing your purchase, just return through this link again to finalize your purchases to assure that the donation is made to the Athletic Booster Club.]